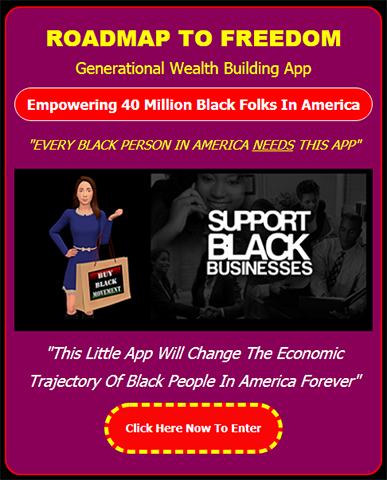 Every Dollar You Spend - Supports The Black Community
Own The Black Mall of America Collectively As A Co-Owner
Earn Black Gold Dynasty Tokens - Every Dollar You Spend
40 + Stores To Shop Now And Hundreds More As We Grow
Creating Thousands Of New Jobs In The Black Community
One Simple App Allows Total Self Sufficiency Within 5 Years
Until You Achieve Economic Freedom - Nothing Else Matters
Beginning Of An Economic Revolution In America ... Join Us.
If Not Now ... When?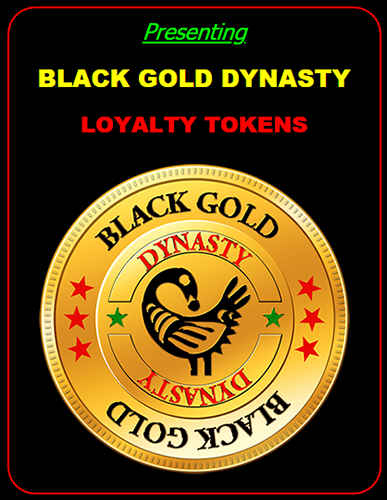 Earn (1) Black Gold Dynasty Token (BGD) For Each
Dollar That You Spend At The Black Mall of America.
Generational Wealth Building Assets
"We Use A Uniquely Coded Algorithm And Blockchain To
Build Generational Wealth Designed to Compound Your
Assets With Warp-Drive Precision, Speed and Accuracy"
Secret Sauce + Magic Code + Methodology + Ideology
Weekly Bonuses

3 Easy Steps

Monthly Bonuses

Step #1

Register Free

Get Your App From App Store
Earn 100 Tokens To Register
Support The Black Community

Step #2

Shop & Save

Shop Black Mall of America
Many Stores To Shop & Save
Create Jobs - Black Community

Step #3

Earn Tokens

One Token Per Dollar Spent
Weekly & Monthly Bonuses
Build Generational Wealth
Generational Wealth Building Asset
[Security Token Offering - Blockchain Technology - Cryptocurrency]
"A Real Game Changer For Black America"
"Play Time Is Over - It's Time To Flip The Script"
"Pull Out Your Big Girl Panties & Get Ready To Rock"
Our Goal ...
One million new careers within 5 years or less
[Not Just Jobs ... But In-Demand Careers ... That You Choose]
Fast Action Bonus
Earn 2 For 1 Tokens on All Your Purchases Q2-21

Earn 100 Tokens Just For Registering Free Today

Enter To Win One Million Tokens At Mega Jackpot

This Is The Beginning Of An

Economic Revolution

Join Us Now, Huge Opportunities In Development
Let Us Teach You How To Fish
"Give A Man Or Woman Fish ... And They'll Eat For A Day Or Two ...
Teach Them How To Fish ... And They Will Eat For A Lifetime"
Our Mission
"Empowering 40 Million Black People In America ... To Buy From Black
Owned Businesses ... In Order To Achieve
Real Economic Freedom
...
In America ... Within 5 Years Or Less ... Guaranteed"